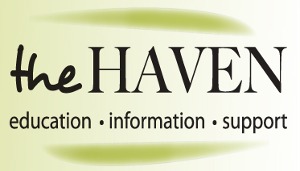 The Haven Pregnancy Counselling Centre, Burgess Hill
Welcome to The Haven Pregnancy Counselling Centre
We aim to offer support to women who face difficult decisions due to an unplanned or crisis pregnancy. We provide information on all the options available in a calm , confidential environment where a client can explore her options and reach her own informed decision. Support is also offered to partners and family. We also offer pregnancy loss support using a programme called 'The Journey'.This includes post abortion loss. The Haven was established in 1999 and is a registered charity number 1094932. Our web address www.havencentre.org.uk
We cover these areas
Chailey, Cuckfield, Handcross, Hassocks, Haywards Heath, Hurstpierpoint, Lindfield and Newick
Contact us…
Phone
If you're on a mobile click a number to dial:
Email
If you'd rather use email, click the button to send us a message — we'll get back to you as quickly as possible…
Email us
Website
Learn more about how we can help you by visiting our website — click the button for help & support…
Visit our website
This centre may not refer directly for termination
* Please note that although this centre will be able to offer advice on available options they may not be able to refer women directly for a termination. Please ask the centre for confirmation in the event you make contact with them.
Free services & opening times for The Haven Pregnancy Counselling Centre
Free services
You can get help with any of the following services:
Free pregnancy testing (with immediate result)
Pregnancy crisis counselling
Pre-abortion counselling
Post-abortion counselling
Miscarriage counselling
Baby loss counselling
Adoption advice for birth mothers
Fostering advice
Advice on benefits and accommodation
Befriending service
Teaching programmes for schools, colleges and youth organisations
Where will I find The Haven Pregnancy Counselling Centre?
Address & directions
You'll find The Haven Pregnancy Counselling Centre at the following places:
Address:
Room 2, 54A Church Road, Burgess Hill, West Sussex RH15 9AE
Directions:
The Haven is situated in the town centre of Burgess Hill. It is on the corner between the cinema and W.H.Smith,and opposite Spec Savers. It is 5 minutes walk from the train station and very close to a bus stop.
Find us on the map…
Use the map controls on the left to zoom in or out.
To move the map position just click and hold then drag.