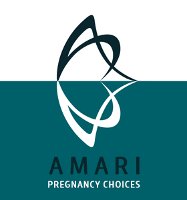 Amari Pregnancy Choices, Camberley
Welcome to Amari Pregnancy Choices
Pregnant? Think you might be pregnant but not sure? Worried about the possibilities? Experiencing difficulty following abortion?
If you think you might be pregnant but aren't sure, or you've found you're pregnant and it wasn't planned, you're probably feeling a bit worried or confused. In most cases getting the right information and facts about your situation can help you feel better about things and allow you to take back control of what's going on.
If you're in the Camberley area you can get a free pregnancy test as well as help and advice whatever the result.
If you're struggling following an abortion, whether it was a recent abortion or much longer ago, post-abortion counselling is available.
Counselling is also available if you've suffered miscarriage or child loss and are in need of help.
All counselling services are available to women & partners, regardless of situation, and our aim is to provide ongoing support in the areas of pregnancy choices and following an abortion.
Contact us by phone or email (see below) to arrange for free, impartial and confidential support.
Contact us…
Phone
If you're on a mobile click a number to dial:
Email
If you'd rather use email, click the button to send us a message — we'll get back to you as quickly as possible…
Email us
Website
Learn more about how we can help you by visiting our website — click the button for help & support…
Visit our website
This centre may not refer directly for termination
* Please note that although this centre will be able to offer advice on available options they may not be able to refer women directly for a termination. Please ask the centre for confirmation in the event you make contact with them.
Free services & opening times for Amari Pregnancy Choices
Free services
You can get help with any of the following services:
Free pregnancy testing (with immediate result)
Pregnancy crisis counselling
Pre-abortion counselling
Post-abortion counselling
Miscarriage counselling
Baby loss counselling
Opening times
The office phone lines are open during weekdays 9.30am - 5pm. Please leave messages or email us outside of these hours
Monday

09:30–17:00




Tuesday

09:30–17:00




Wednesday

09:30–17:00




Thursday

09:30–17:00




Friday

09:30–17:00



Where will I find Amari Pregnancy Choices?
Address & directions
You'll find Amari Pregnancy Choices at the following places:
Address:
8 Portesbery Road, Camberley, GU15 3TA
Directions:
Nearest car park in The Mall, Camberley GU15 3RP
Find us on the map…
Use the map controls on the left to zoom in or out.
To move the map position just click and hold then drag.