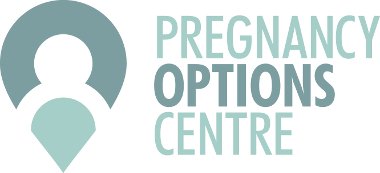 Pregnancy Options Centre (Chichester)
Welcome to Pregnancy Options Centre (Chichester)
What do we do?
Options provides free confidential support to anyone who finds themselves facing tough times as a result of an unplanned pregnancy. Our friendly, non-judgemental volunteer counsellors are here to listen to your story, answer your questions and help you to explore your options so you can come to your own decision.
We also provide 1-2-1 support to anyone struggling after a pregnancy loss or abortion, understanding that these experiences can produce very mixed emotions.
Appointments can be made by calling 01243 784177 or by emailing the office on counselling@optionschichester.org.uk or use the email facility below (Please note: we are not open on Bank Holidays or at weekends) Clients will be seen at our discreet Chichester counselling space at St Johns House, St Johns Street or a satellite centre in Bognor Regis or Selsey.
We offer a drop-in service at My Sisters' House, Bognor Regis, on the last Thursday of the month between 1 pm and 3 pm.
We cover these areas
Options cover but aren't limited to Chichester, Petersfield, South Harting, Midhurst, Petworth, Pulborough, Bury, Arundel, Barnham, Littlehampton, Bognor Regis, Selsey, The Witterings, Bosham, Emsworth, Hayling Island, Havant and Waterlooville
Contact us…
Phone
If you're on a mobile click a number to dial:
Email
If you'd rather use email, click the button to send us a message — we'll get back to you as quickly as possible…
Email us
Website
Learn more about how we can help you by visiting our website — click the button for help & support…
Visit our website
This centre may not refer directly for termination
Please note that we are not able to refer directly for termination. We offer clients information on all the options and are well resourced to provide both immediate and long-term support as necessary, directing to other agencies as appropriate.
Free services & opening times for Pregnancy Options Centre (Chichester)
Free services
You can get help with any of the following services:
Opening times
Appointments are available Monday to Friday from 9 am to 8 pm. Please ring or email to arrange an appointment with one of our counsellors.
Monday

09:00–18:00




Tuesday

09:00–18:00




Wednesday

09:00–18:00




Thursday

09:00–18:00




Friday

09:00–18:00



Please note that we're not open on Bank Holidays
Where will I find Pregnancy Options Centre (Chichester)?
Address & directions
You'll find Pregnancy Options Centre (Chichester) at the following places:
Address:
St Johns House, St Johns Street, Chichester, West Sussex PO19 1UU
Directions:

Satellite Service in Bognor
A satellite service at Maywood Surgery, 225 Hawthorn Road, Bognor Regis is available by appointment only. Please make appointments for the services in Bognor via the Chichester office.
Find us on the map…
Use the map controls on the left to zoom in or out.
To move the map position just click and hold then drag.