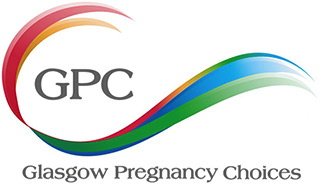 Glasgow Pregnancy Choices
Welcome to Glasgow Pregnancy Choices
Welcome to the Glasgow Centre.
Our volunteers are here to support anyone under stress due to an unplanned pregnancy or after pregnancy loss.
We offer
Free pregnancy testing with immediate results
Up to date information on the options when facing an unplanned pregnancy
Time to talk through your situation and look at your feelings
On-going practical and emotional support whatever decision is reached
Post-abortion support for men and women experiencing painful feelings after a termination
Pre and post adoption support for those considering an adoption plan
Help and support after miscarriage or baby loss.
We cover these areas
Glasgow
Contact Glasgow Pregnancy Choices*
Phone
If you're on a mobile click a number to dial:
Email
If you'd rather use email, click the button to send us a message — we'll get back to you as quickly as possible…
Send message*
Website
Learn more about how we can help you by visiting our website — click the button for help & support…
Visit our website
*This centre may not refer directly for termination
---
We offer a safe place to talk, to explore your feelings and to consider all your options. We do not provide referrals for any medical treatments, including terminations.
Services & opening times for Glasgow Pregnancy Choices
Services
You can get help with any of the following services:
Where will I find Glasgow Pregnancy Choices?
Address & directions
You'll find Glasgow Pregnancy Choices here:
Address:
Suite 259/260 Third Floor, Central Chambers, 93 Hope Street, Glasgow G2 6LD
Directions:

93 Hope Street is located directly opposite the Hope Street entrance to Glasgow Central Train Station. Our office, Suite 259/260, is located on the Third Floor.
Find us on the map…
Use the map controls on the left to zoom in or out.
To move the map position just click and hold then drag.