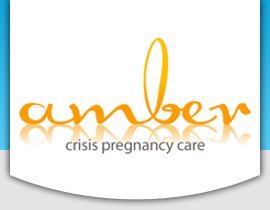 Amber Crisis Pregnancy Care, London: West Wickham
Welcome to Amber Crisis Pregnancy Care
Amber Crisis Pregnancy Care came into being in January 2012 to support women and their partners, in the Croydon and Bromley areas, cope with a range of pregnancy related crises.
Firstly, we offer a quiet and safe place, along with information and opportunity to explore the options, to those facing tough decisions following the discovery of an unplanned pregnancy. We then offer support with any struggles occurring as a result of the decision taken, whether that decision is abortion, adoption or to proceed with a pregnancy in difficult circumstances.
Secondly, we offer help and support following the early loss of a baby through miscarriage or following failed IVF.
Call or email us (see below) to arrange an appointment with one of our trained practitioners. Our phone is covered at all times; if there is no answer, please leave a message for us and we will get back to you within 24 hours and usually much sooner.
Our services are free and confidential.
We cover these areas
West Wickham in Bromley, and also Purley in Croydon
Contact us…
Phone
If you're on a mobile click a number to dial:
Email
If you'd rather use email, click the button to send us a message — we'll get back to you as quickly as possible…
Email us
Website
Learn more about how we can help you by visiting our website — click the button for help & support…
Visit our website
This centre may not refer directly for termination
We offer clients information on all the options and are well resourced to provide both immediate and long term support as necessary, directing to other agencies as appropriate. We are not able to refer directly for termination.
Free services & opening times for Amber Crisis Pregnancy Care
Free services
You can get help with any of the following services:
Free pregnancy testing (with immediate result)
Pregnancy crisis counselling
Post-abortion counselling
Miscarriage counselling
Baby loss counselling
Opening times
Please call to make an appointment - appointments can be made at centres in West Wickham, Bromley or Purley, Croydon.
Where will I find Amber Crisis Pregnancy Care?
Address & directions
You'll find Amber Crisis Pregnancy Care at the following places:
Address:
The Beacon Centre, 56 Croydon Road, West Wickham, Kent BR4 9HU
Find us on the map…
Use the map controls on the left to zoom in or out.
To move the map position just click and hold then drag.