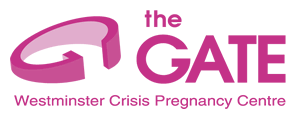 The Gate@Westminster
The Gate at Westminster has been set up to provide support to women and men living or working in London who may be facing an unplanned pregnancy, or who are struggling emotionally due to a previous termination of pregnancy.
The Gate offers free pregnancy testing, confidential one-to-one support regarding an unplanned pregnancy, pre & post abortion or following a miscarriage.
We also offer a befriending service to provide emotional and practical support during an unplanned pregnancy.
Apologies if you've arrived here looking for information about The Gate@Westminster - up-to-date details for that centre are no longer maintained.