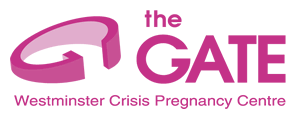 The Gate@Westminster
Welcome to The Gate@Westminster
The Gate at Westminster has been set up to provide support to women and men living or working in London who may be facing an unplanned pregnancy, or who are struggling emotionally due to a previous termination of pregnancy.
The Gate offers free pregnancy testing, confidential one-to-one support regarding an unplanned pregnancy, pre & post abortion or following a miscarriage.
We also offer a befriending service to provide emotional and practical support during an unplanned pregnancy.
We cover these areas
The Gate at Westminster is located in London: Westminster and is open to all those living or working in London, or anyone who is able to reach us.
Contact The Gate@Westminster*
Phone
If you're on a mobile click a number to dial:
Email
If you'd rather use email, click the button to send us a message — we'll get back to you as quickly as possible…
Send message*
Website
Learn more about how we can help you by visiting our website — click the button for help & support…
Visit our website
*This centre may not refer directly for termination
---
Please note that although this centre will be able to offer advice on available options they may not be able to refer women directly for a termination. Please ask the centre for confirmation in the event you make contact with them.
Services & opening times for The Gate@Westminster
Services
You can get help with any of the following services:
Opening times
You can contact or visit us during the following times
Monday

09:00–11:00




Office open

Tuesday

14:00–18:00




Office open

Tuesday

18:00–20:30




Appointment only

Wednesday

09:30–17:00




Office open

Thursday

14:00–18:00




Office open

Thursday

18:00–20:30




Appointment only

Friday

09:00–11:00




Office open
Where will I find The Gate@Westminster?
Address & directions
You'll find The Gate@Westminster here:
Address:
The Gate, Westminster Chapel, Buckingham Gate, London, SW1E 6BS
Directions:
The Gate is located just five minutes walk from St James' Park tube station along Petty France, or a ten minute walk from Victoria tube and railway station, along Victoria Street until you see Buckingham Gate. The entrance is to the left of the main Chapel through a side gate where you will see our entrance buzzer.
Find us on the map…
Use the map controls on the left to zoom in or out.
To move the map position just click and hold then drag.