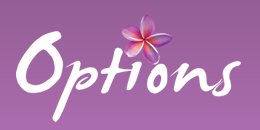 Options Pregnancy Resource Centres
We provide free confidential support for all issues related to pregnancy, including unplanned pregnancy, bereavement after a miscarriage, and difficult feelings after a pregnancy termination (abortion).
Our trained volunteers provide a listening ear, accurate information, and friendly support for people in Wimbledon, Merton, Sutton, Wandsworth, Lambeth, Kingston-upon-Thames, and Surrey.
We have centres based in Wimbledon and Streatham.
Contact us today for an appointment.
Our contact details are below but you can also use the contact page on our website.
Apologies if you've arrived here looking for information about Options Pregnancy Resource Centres - up-to-date details for that centre are no longer maintained.