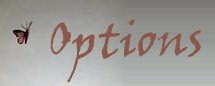 Options Pregnancy Advice Service, Peterborough
Options Pregnancy Advice Centre provides a confidential, caring and practical service to women and their partners facing an unplanned pregnancy.
We provide free pregnancy testing and accurate information on the available options to help women to make their own informed decision. We can give women as much time and space as they need with a trained advisor to think and talk through their situation.
We also provide support for those who are struggling with a range of emotions following a termination or those who have experienced a miscarriage or stillbirth.
Help and impartial information is also available for partners and other family members faced with pregnancy or abortion related concerns.
Alternatives to Options Pregnancy Advice Service
Options Pregnancy Advice Service information is no longer maintained however help is available at other centres.
See the list below for the closest centres.
Centre Services
Please use these links for support with the following:
Please check the centres page for a complete list of alternatives.