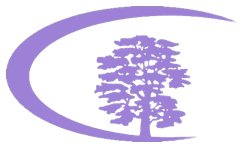 The Cedar Tree, Worcester
Welcome to The Cedar Tree
Offering Support with Pregnancy Choices and Pregnancy Loss
The Cedar Tree offers support to anyone who is affected by pregnancy-related concerns, whether an unplanned pregnancy, miscarriage, stillbirth or abortion. We understand the emotional turmoil which can occur at times like these. Sometimes you need to talk, and you need someone to listen: maybe someone who is not too close to you who will help you understand your feelings.
A listening ear can enable you to release some of your emotions so that you can see more clearly how to move forward in your situation.
Our services are confidential and free of charge.
We will support you whatever your situation, offering impartial information and advice.
We cover these areas
Worcester, Droitwich, Evesham, Hereford, Kidderminster, Pershore, Malvern, Stourport-on-Severn, Tenbury Wells and Upton-upon-Severn
Contact us…
Phone
If you're on a mobile click a number to dial:
Email
If you'd rather use email, click the button to send us a message — we'll get back to you as quickly as possible…
Email us
Website
Learn more about how we can help you by visiting our website — click the button for help & support…
Visit our website
This centre may not refer directly for termination
* Please note that although this centre will be able to offer advice on available options they may not be able to refer women directly for a termination. Please ask the centre for confirmation in the event you make contact with them.
Free services & opening times for The Cedar Tree
Free services
You can get help with any of the following services:
Free pregnancy testing (with immediate result)
Pregnancy crisis counselling
Pre-abortion counselling
Post-abortion counselling
Miscarriage counselling
Baby loss counselling
Teaching programmes for schools, colleges and youth organisations
Opening times
Someone is available to answer the telephone or respond to emails as below. Outside of these hours, please leave a message or send an email and we'll try to get back to you within 24 hours (Monday to Friday).
Tuesday

09:30–16:00




(drop-in session 12:30-14:00)

Wednesday

10:00–12:00




Thursday

11:00–14:30




(drop-in session 12:30-14:00)
A limited number of appointments are also available outside of these hours.
Where will I find The Cedar Tree?
Address & directions
You'll find The Cedar Tree at the following places:
Address:
The Angel Centre, 1, Angel Place, Worcester, Worcestershire WR1 3QN
Directions:

We are situated in the Angel Centre, which is on the corner of Angel Place, where Angel Place meets the Butts.
This is next to the Bus Station, and less than five minutes walk from Foregate Street Railway Station.
An easy way to find us is to walk along Angel Street from MacDonalds and turn right by the Angel Chef; we are on the opposite side of the road from Angel Chef, next door to Tramps Nightclub.
There is a sign for The Cedar Tree on the exterior of the building.
Find us on the map…
Use the map controls on the left to zoom in or out.
To move the map position just click and hold then drag.