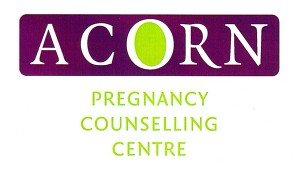 Acorn Pregnancy Counselling Centre, Worthing
At Acorn Pregnancy Counselling Centre we have been offering free care and support to anyone facing an unplanned pregnancy or a pregnancy loss following a miscarriage, stillbirth or abortion since 1995.
We offer time and space, away from pressure, for people to explore their situation and the options available to them in order for them to come to their own informed decisions. This can involve one visit, or many and there is ongoing support available whatever decision is made.
For those who have suffered a pregnancy loss, volunteers trained in this specific area are available to help and support people, as they work through thoughts and feelings, and appropriately express any unresolved grief, and experience healing of emotional hurts.
We also have a team that take sessions in local secondary schools, leading discussions on pregnancy and relationship issues — these are fun, interactive and informative.
We can be emailed at office@acornworthing.org.uk or use the link below to use the contact form.
Our free services include:
Unplanned pregnancy counselling
Adoption information to birth mothers
Apologies if you've arrived here looking for information about Acorn Pregnancy Counselling Centre - up-to-date details for that centre are no longer maintained.