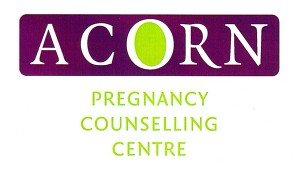 Acorn Pregnancy Counselling Centre, Worthing
Welcome to Acorn Pregnancy Counselling Centre
At Acorn Pregnancy Counselling Centre we have been offering free care and support to anyone facing an unplanned pregnancy or a pregnancy loss following a miscarriage, stillbirth or abortion since 1995.
We offer time and space, away from pressure, for people to explore their situation and the options available to them in order for them to come to their own informed decisions. This can involve one visit, or many and there is ongoing support available whatever decision is made.
For those who have suffered a pregnancy loss, volunteers trained in this specific area are available to help and support people, as they work through thoughts and feelings, and appropriately express any unresolved grief, and experience healing of emotional hurts.
We also have a team that take sessions in local secondary schools, leading discussions on pregnancy and relationship issues — these are fun, interactive and informative.
We can be emailed at office@acornworthing.org.uk or use the link below to use the contact form.
Our free services include:
Unplanned pregnancy counselling
Adoption information to birth mothers
We cover these areas
Worthing area, e.g. Littlehampton,Lancing, Shoreham by Sea, East Preston, Rustington, Arundel, Southwick, Pulborough, Steyning, Washington, Ashington
Contact Acorn Pregnancy Counselling Centre*
Phone
If you're on a mobile click a number to dial:
Email
If you'd rather use email, click the button to send us a message — we'll get back to you as quickly as possible…
Send message*
Website
Learn more about how we can help you by visiting our website — click the button for help & support…
Visit our website
*This centre may not refer directly for termination
---
We are not able to refer directly for termination. We offer clients information on all the options and are well-resourced to provide both immediate and long term support as necessary, directing to other agencies as appropriate.
Services & opening times for Acorn Pregnancy Counselling Centre
Services
You can get help with any of the following services:
Opening times
Tuesday, Wednesday, Thursday 10.30-14.30 (usually!)
We can arrange appointments outside of these times to suit individuals. Contact us on 01903 823893 to book an appointment and for further information.
Where will I find Acorn Pregnancy Counselling Centre?
Address & directions
You'll find Acorn Pregnancy Counselling Centre here:
Address:
Action for Deafness Building, Buckingham Road, Worthing, West Sussex BN11 1TH
Directions:

Find us on the map…
Use the map controls on the left to zoom in or out.
To move the map position just click and hold then drag.